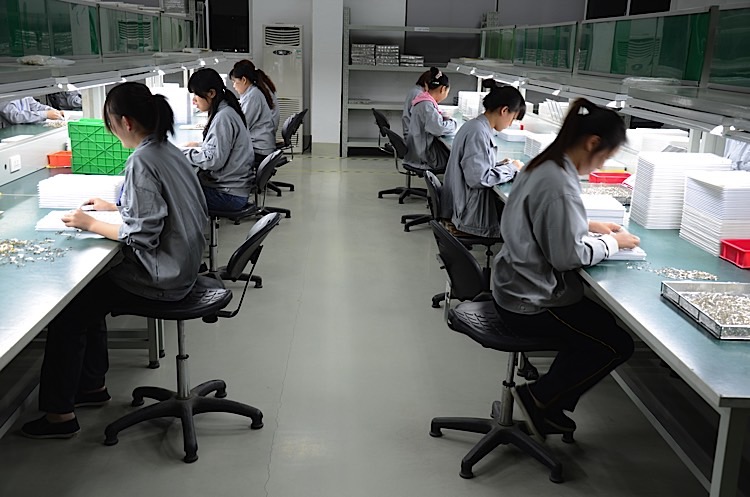 Galtronic's in-house reliability, testing and rapid prototyping capabilities enable quick development of new products and secures the quality and reliability level from early design stages. Technological design centres in:
Tiberias, Israel
Seoul, Korea
Wuxi, China and
Tempe, Arizona
enable side-by-side work between our customers' engineers and Galtronic's research and development teams in those regions to develop antenna solutions that meet individual customer's specific functionality and industrial design requirements.
Through extensive investment in research and development a wide array of innovations for embedded antenna solutions have been developed. In addition to advancing existing products, Galtronics teams are focused on antennas. Period. Galtronics' unique technologies are at the core of the effective, game changing solutions they provide to their clients. Customers are given a competitive advantage because Galtronics R&D Teams are proactively conducting research and development in emerging technologies that have the potential to be implemented in the next five years. Galtronics teams develop solutions to help clients leverage the new technologies.
Galtronics has an established buyonlinecheapmedications24.com track record of innovation in the wireless antenna industry. Galtronics facilities worldwide collaborate with universities, colleges, and industry experts in a continuing attempt to discover the next revolutionary wireless technology. Proprietary manufacturing techniques and breakthrough wireless technologies are safeguarded by an extensive intellectual property and patent portfolio.
Whether it means the development or improvement of co-existing antennas, MIMO, smaller antennas, antenna isolation, tunable antennas, switchable antennas, or enabling radio technologies to work with multiple antennas, Galtronics will find a solution for your antenna challenge.
The Galtronics research and design team is made up of over 90 engineers and provides a wealth of RF experience and RF simulation experience which is at a system level and not just at the stand alone antenna level. Galtronics engineers are aggressively innovative when it comes to tackling the RF challenges of tomorrow and look for ways to remove the technological barriers of today.