Excerpt:
TOP PICKS
BAYLIN TECHNOLOGIES (BYL.TO)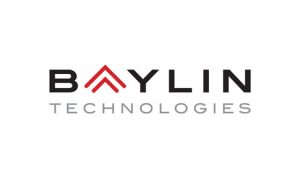 NEW HOLDING
We acquired 5 per cent of the company last December. Baylin is a world leader in wireless antenna design for mobile, network and infrastructure applications.
They have a huge long-term growth opportunity, with increasing wi-fi coverage (DAS), wireless LTE network densification (small cell systems) and new antennae and components needed for 5G and connected devices (micro cells).
Baylin's new CEO has really turned around the company by reducing costs and expanding product lines to lessen reliance on the mobile segment (where Samsung is largest customer). The company just announced a large acquisition of Montreal-based Advantech, which has complementary RF and microwave products for satellite and wireless base stations. We expect a significant sales increase and cost synergies, with revenues reaching more than $120 million and EBITDA of $23 million plus. Our target price is $6 within 12 to 18 months based on 9 times 2019 EBITDA.
For the full feature, see BNN "Stephen Takacsy's Top Picks: March 27, 2018″ >>