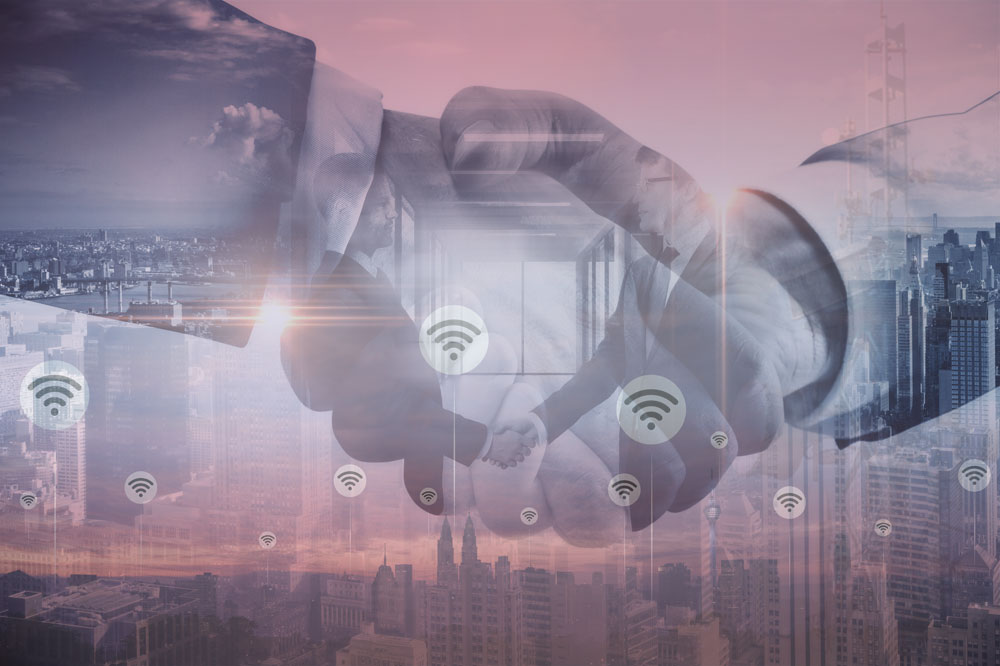 TORONTO, CANADA – April 1, 2019 – Baylin Technologies Inc. (TSX: BYL) (the "Company" or "Baylin"), today announced that it has entered into a loan agreement with Royal Bank of Canada ("RBC") and HSBC Bank Canada ("HSBC") for a US$21 million term loan and C$20 million revolving loan.  A portion of the loan proceeds was used to prepay a C$33 million term loan from Crown Capital Partner Funding, LP("Crown Capital"), which the Company used for the acquisition of the assets of the radio frequency, terrestrial microwave and antenna equipment divisions of Advantech Wireless Inc. ("Advantech Acquisition") in January 2018.
The Company's annual interest expense is expected to decrease initially by approximately C$1.3 millionfollowed by additional annual decreases as the Company makes scheduled principal repayments of the new term loan.
The Company's financial statements for the first quarter of 2019 will be impacted by the prepayment feerelating to the early repayment of the Crown Capital loan and expensing of the previously capitalized deferred financing costs associated with the Crown Capital loan.
"It was opportune to have Crown Capital provide financing for the Advantech Acquisition.  The Crown Capital team had a clear understanding of Baylin's strategy, completed their credit process in a short period of time and were supportive partners of the Company throughout the acquisition process and subsequent to closing." stated Michael Wolfe, Baylin's Chief Financial Officer.
Mr. Wolfe added "We are very pleased to have RBC join HSBC as a financial partner of the Company.  HSBC has provided exceptional service and support to Baylin's worldwide operations since December 2015.  Having two financial institutions as lenders to the Company positions us well to support our future organic and inorganic growth."  
About Baylin
---
Baylin Technologies Inc. (TSX: BYL) is a diversified leading global wireless technology management company. Baylin focuses on research, design, development, manufacturing and sales of passive and active radio-frequency products and services. Baylin aspires to exceed its customers' needs and anticipate the direction of the market. For further information, please visit www.baylintech.com.
For further information please contact Investor relations: investor.relations@baylintech.com
Forward-looking Statement
---
Certain statements contained in this press release constitute "forward-looking statements" that involve known and unknown risks, uncertainties and other factors which may cause the actual results, performance, objectives or achievements of the Company, or industry results, to be materially different from any future results, performance, objectives or achievements expressed or implied by such forward-looking statements. Forward-looking statements are frequently, but not always, identified by words such as "expects," "anticipates," "believes," "intends," "estimates,", "predicts," "potential," "targeted," "plans," "possible" and similar expressions, or statements that events, conditions or results "will," "may," "could" or "should" occur or be achieved. The forward-looking statements in this press release include, but are not limited to, statements regarding the Company's expected product pipeline, plans to expand the Company's business into new markets, the Company's ability to achieve organizational efficiencies, and other statements regarding the Company's plans, objectives and expectations. These statements reflect the Company's current views regarding future events and operating performance and are based on information currently available to the Company as of the date of this press release. These forward-looking statements involve a number of risks, uncertainties and assumptions and should not be read as guarantees of future performance or results and will not necessarily be accurate indications of whether or not such performance or results will be achieved. Those assumptions and risks include, but are not limited to, the Company's ability to successfully allocate capital as needed and to develop new products, as well as the fact that the Company's results of operations and business outlook are subject to significant risk, volatility and uncertainty. Additional factors that could cause actual results, performance or achievements to differ materially include, but are not limited to the risk factors discussed in the Company's Annual Information Form dated March 13, 2019 which is available on the Company's profile at www.sedar.com. All of the forward-looking statements made in this press release are qualified by these cautionary statements and other cautionary statements or factors contained herein, and there can be no assurance that the actual results or developments will be realized or, even if substantially realized, that they will have the expected consequences to, or effects on, the Company. Unless required by applicable securities law, the Company does not intend and does not assume any obligation to update these forward-looking statements.